Description of Thought Field Therapy
What Is Thought Field Therapy?
Thought Field Therapy® is a gentle, rapid, noninvasive method of tapping on the acupressure points of the body in a certain order to relieve traumas, phobias, addictive urges, anger, rage, guilt, embarrassment, shame, depression, and other psychological problems.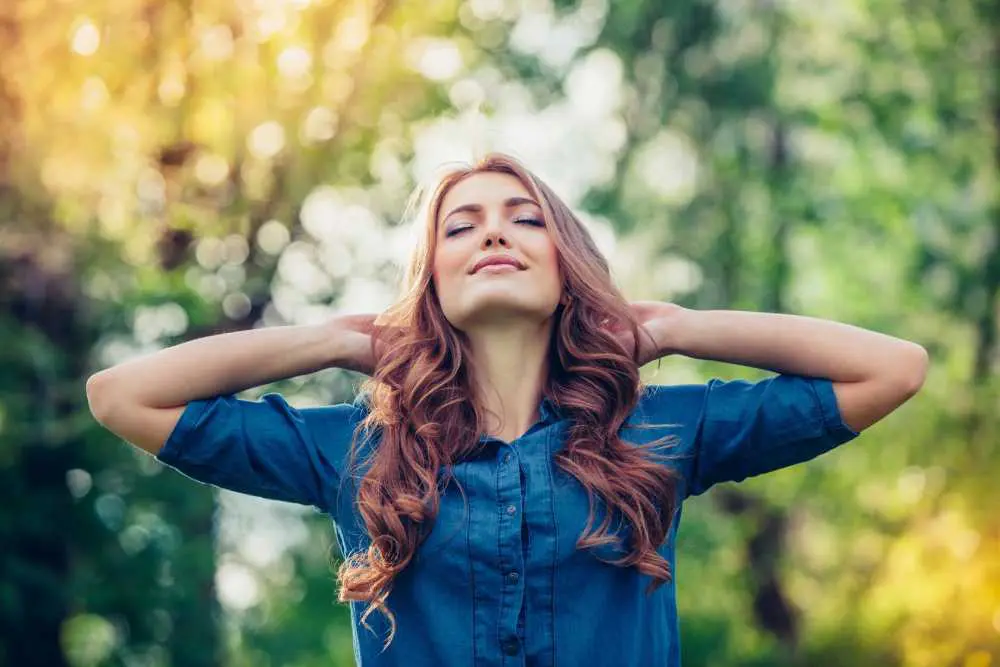 "I have been trained in traditional medical, psychiatric, psychoanalytic, and psychopharmacological models, and I can state clearly - If I had only one therapy to use, it would be Callahan Techniques® Thought Field Therapy®. It's the best therapy in history!"
-Luanne Ruona, MD, Director, Center for Holistic Therapy, Washington, DC
Development of Thought Field Therapy®
After suffering from childhood fears and phobias as a foster child, Dr. Roger Callahan spent his life seeking to develop more effective methods to help both himself and his clients. He studied numerous psychological methods. In the late 1970s, he studied the meridian system of the body and then took the Applied Kinesiology 100-hour course as he worked to improve his results.
During that time, one of Dr. Callahan's clients had a severe phobia of water. She had a terrible feeling in the pit of her stomach every time she thought about water. Since the point under the eye is related to the stomach meridian, he asked her to tap the acupressure point under the eye while thinking of her fear of water. As she tapped, the terrible feeling in the pit of her stomach when she thought about water went away.
As Dr. Callahan continued experimenting, he found that tapping different points along the acupressure system could help other things, including the negative feelings associated with stress, trauma, depression, phobias, addictive urge, anger, guilt, rage, embarrassment, and shame. He called his discovery Callahan Techniques® and later named it Thought Field Therapy®, or TFT. Since then, tens of thousands of people around the world have used this simple self-help treatment to overcome these things and live better, more productive lives.
"…one of the most effective and most powerful for quick clinical relief and help…and the idea of psychological reversal is one of the major discoveries in psychology!"
—Gary Emery, Ph.D., co-author, "Anxiety Disorders and Phobias: A Cognitive Perspective."
Dr. Roger Callahan Discusses His Most Important Discovery
An Orphan at El Shaddai describes how TFT helped him
A Teacher at El Shaddai Orphanage talks about TFT
Benefits Of Using Thought Field Therapy®
"What's fascinating about TFT is it's quick, painless, and its success rate is almost unheard of in the field of mental health in any type of treatment over this whole century!"
—Shad Meshad, President Nat. Veterans Foundation, Founder and Author of National Vet Center Program
Who Benefits From Thought Field Therapy® Trainings?
Psychologists, Counselors, Body Workers
Thought Field Therapy® can be beneficial for a variety of practitioners, including psychologists, counselors, bodyworkers, physical therapists, EMTs, paramedics, medical assistants, mental health workers, hypnotherapists, psychiatrists, coaches, energy workers, social workers, naturopaths, Reiki practitioners, chiropractors, dentists, nurses, physicians, pastors, massage therapists, and many others, including people who want to learn to use Thought Field Therapy® for themselves and their families!
Letter From Dr. Roger J. Callahan, PhD
Dear Colleague:
Let me take a moment of your time to extend my personal invitation to learn Thought Field Therapy®. Thought Field Therapy® has been described as "The Power Therapy of the 21st Century."
Over twenty years have elapsed since I made the first of many discoveries that led me to develop TFT. Today, thousands of people worldwide have learned this highly successful therapy and use it daily.
The face of psychological therapy is changing. TFT is leading the way because it yields REAL results that can be seen and measured, and the speed of TFT is impressive, indeed. With TFT, clients improve very rapidly. Some problems can be successfully treated in minutes!
TFT is the firm foundation for a new understanding of human thought and psychology. It is gentle, direct, natural, and drug-free and is almost always successful when more conventional therapies are not.
This simple, inexpensive class will open your awareness to a whole new therapeutic perspective and give you tools you had never dreamed existed.
Please join us!
Roger Callahan